Crystal Chandelier Parts

Metal Clips for Lighting parts

Crystal Rhinestone

Crystal Diamond

Crystal ball &Bubble Ball

Crystal Cabinet Knobs
About Us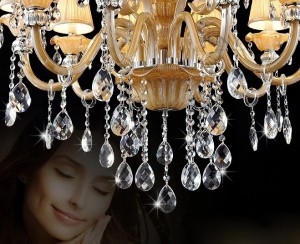 Pujiang Brilliant Crystal Co.,Ltd. was found in 2008, specializing in manufacturing high quality crystal chandelier trimmings, crystal home decorations.
Brilliant Crystal is renowned for its high quality machine-cut crystal parts for chandeliers.
For years, We focus on top quality, Asfour type crystals which are precise machine-cut and polished.
We use the finest optical crystal materials (lead-free crystal), creating high refraction and sparkling pieces but totally environment friendly.
We also supply glass bobeches, crystal chains, metal pins that are used for chandeliers. Pinning services are also available.
Brilliant Crystal was determined to supply finest crystals with competitive prices.
We will continuously win customers' trust and satisfaction and establish long term business relationship.
For any inquiry , please contact us, we will reponse at fastest way.